Togethr
Get your very own Mastodon-compatible fediverse instance. Perfect for individuals, families, or small groups. 30-day Free Trial!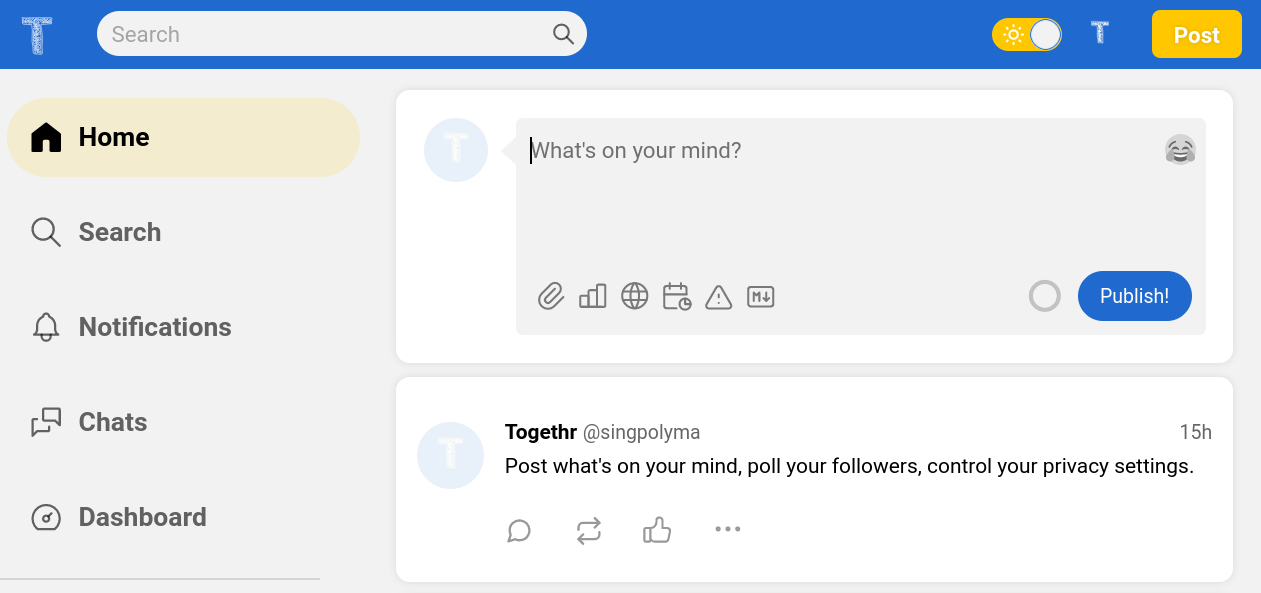 Your own name, your own data
Get an instance under a domain name you control: bring your own domain, or we'll get one for you. Own your identity and data, take it with you any time.
Fully Federated
Interact with users on any Fediverse instance: Mastodon, Pleroma, Pixelfed, Lemmy, PeerTube, and more.
Free as in Freedom
You have the freedom to inspect all software used to provide our services, or even submit modifications.
Scalable
If you do find your community out-growing our default setup, we are flexible to scale your instance up to any size you may need.